Did medical tests reveal that you carry them at present?
Then you have to ensure that these stones exit your body.
But passing kidney stones can be excruciatingly painful.
Fear not, as we have presented below, some of the most effective ways to remove kidney stones, all while being confined within the four corners of your home. Read ahead!
However, keep in mind that even if you are successful in passing kidney stones, you would still have to continue following preventive measures to avoid a possible recurrence of kidney stones in the future!
While we have listed below different home remedies to treat kidney stones and emanating pain, but, if kidney stones become too painful to handle, then please seek medical guidance.
Dr. Yogesh Jadhav can always be approached, he's at your service whenever you seek consultation, care, or support. Dr. Yogesh Jadhav is a founder of THC Advanced Homeopathy Healing, a renowned homeopathic center in Aurangabad.
On visiting our homeoclinic in Aurangabad, you will be treated with utmost care & attention, and prescribed a personalized treatment course based on your health background and other factors that can complicate your treatment progress.
Being one of the leading homeoclinic in Aurangabad, we follow a holistic approach to achieve the best possible outcome for our patients.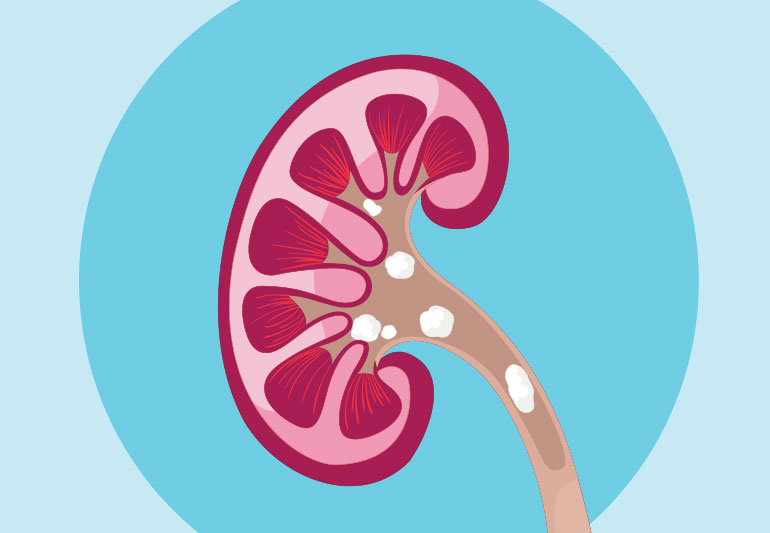 Ways to remove kidney stones at home:
1.) Constantly hydrate yourself:
Dehydration is one of the culprits to be blamed for the development of kidney stones.
Studies suggest that drinking at least 3 litres of water per day goes a long way - not only in passing kidney stones but also in preventing kidney stones formation/recurrence.
2.) Sugar-free lemon juice:
The citrate compound in lemon can dissolve calcium deposits and also slow down their growth.
Only 120ml of this boon would be sufficient per day.
However, please consume freshly squeezed lemon juice, free of sugar or sweeteners, as they can increase the risk of kidney stone formation.
Even freshly squeezed melon juice or orange juice can help.
Even Apple cider vinegar can be helpful to remove kidney stones naturally.
3.) Maintain overall health:
You should not be overweight/obese as that makes you prone to the development of kidney stones.
Additionally, even high cholesterol or blood pressure level can lead up to kidney stones.
A nutritious and balanced diet can arrest conditions that enable kidney stones.
4.) Avoid consuming sugary/caffeinated/alcoholic/carbonated beverages:
Studies show that these liquid refreshments can increase the likelihood of one developing kidney stones.
Also, foods with excessive amounts of sugar, salt, and fat can create the perfect conditions for this sediment to thrive and may worsen your symptoms.
5.) Monitor calcium intake:
If you specifically carry calcium oxalate stones, which also happens to be most commonly found, then merely meeting daily calcium requirements can help you overcome kidney stones.
However, calcium SUPPLEMENTS might increase the risk of developing kidney stones, as they may provide more than the necessary amount needed for daily intake.
So you should consume natural food sources that are rich in calcium, such as the ones that we have mentioned below: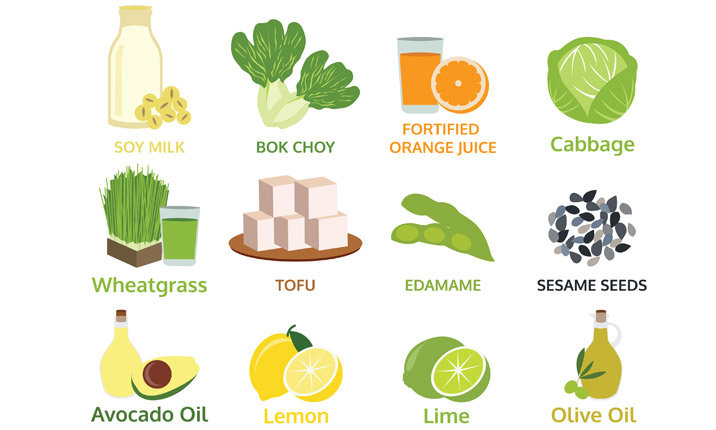 ⦁ Dairy products
⦁ Kale
⦁ Broccoli
⦁ Grains
⦁ Cabbage
⦁ Fish with soft, edible bones
⦁ Calcium-excess cereals and juices
Other alarming factors linked with kidney stones formation:
The likelihood of males developing kidney stones is higher than in females. Certain medical conditions can make you even more vulnerable to this unwanted development, such as kidney disease and Crohn's disease.
Following treatment courses may also predispose you to conditions that enable kidney stones:
⦁ Diuretics,
⦁ HIV treatment,
⦁ Antiseizure medicines,
⦁ Antacids using calcium base
Following food sources, albeit healthy, can also increase the probability of you developing kidney stones as they are rich in oxalate, so either avoid or regulate them:
⦁ Nuts
⦁ Buckwheat flour
⦁ Okra
⦁ Beets
⦁ Sesame seeds
⦁ Chocolate soy milk
If you wish to know more about what food you can eat/avoid, then our blog will enlighten you with relevant information, we advise you to read it: Kidney stone – causes
Disclaimer:
If you have any comorbidity or are on some prescription course already, then merely home remedies won't suffice, and medical supervision will be necessary.
But most of these remedies can effectively relieve symptoms, reduce the risk of future recurrences, or help remove kidney stones naturally for people who don't present with as many challenges/complications.
Some people may require clinical medications to remove stones.
For more insights, consider visiting THC Advanced Homeopathy Healing – the finest homeopathic center in Aurangabad.
Apart from scheduling an appointment, you can also reach out to us with your queries on our personal forum – just hit the green tab that reads "Ask a Question"! Our resources will offer much-needed guidance and ensure that all your doubts get resolved.